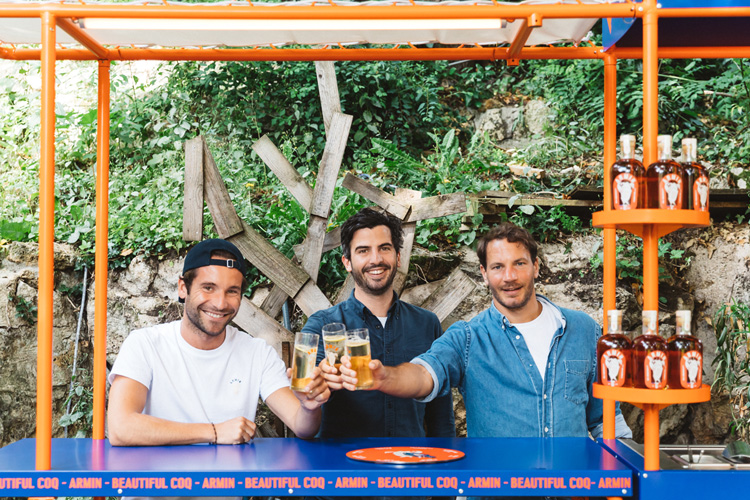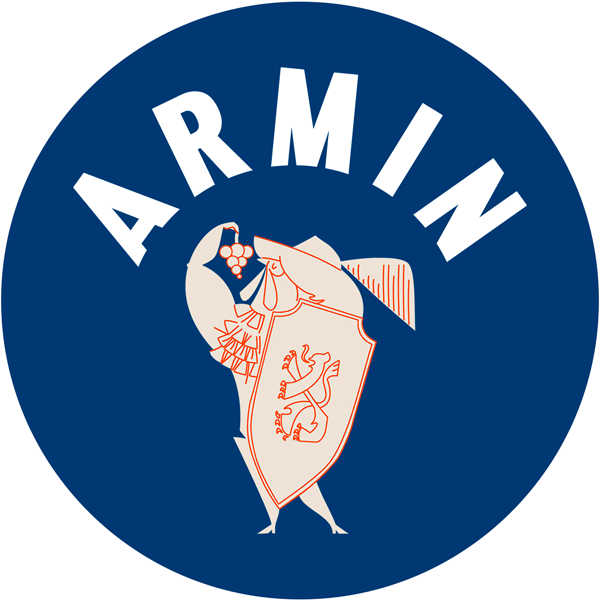 Armin
---
Armin is a stroy of grapes but mostly friends. We are three friends, Augustin, Edgar and Edouard.Our mission is to put the spotlight on Armagnac, the oldest French spirits and real gem of our "terroir".
Armin is a Bas-Armagnac produced with 700 years of know-how. The brandies are distilled in the oldest still in operation (1804) and then aged in pedunculate oak barrels. The oaks come from the estate's forest and the barrels are made by Gilles Bartholomo, the last active cooper in the region. The selected grapes are from Ugni Blanc, for its finesse, and Baco Blanc, for its roundness and fruity flavours.
"Armin" ? [pronounced Armine] Frankish soldier who distinguished himself at the battle of Vouillé in 507 against the Visigoths. To reward him for his bravery, Clovis offered him a county in the southwest of France. This land was first called "Arminius", the land of Armin in Latin, and became "Arminhac" in Gascon before taking the definitive name "Armagnac".
Armin 6 Year Old is a blend of brandies aged between 6 and 8 years in French oak barrels. It is ideal with Tonic, it is a French and gourmet alternative to the classic Gin To. Easy to make, Armin Tonic is an original, fresh and fruity cocktail.
Armin 10 Year Old is a blend of brandies that have spent between 10 and 12 years in French oak barrels. It can be enjoyed on its own, on the rocks or in dry cocktails, such as the Old Fashioned. It was awarded the gold medal at the Concours International de Lyon 2022 and at the Concours des Spiritives de Bordeaux 2022.
Armin 20 ans d'âge is the Rolls Royce of our range. It is a blend of eaux-de-vie that have spent a minimum of 20 years in oak barrels to obtain an exceptional roundness. Only 1936 bottles, in homage to the date of creation of the AOC Armagnac, are available.
Website : armagnac-armin.com
---
Categories : Armagnac, Occitanie