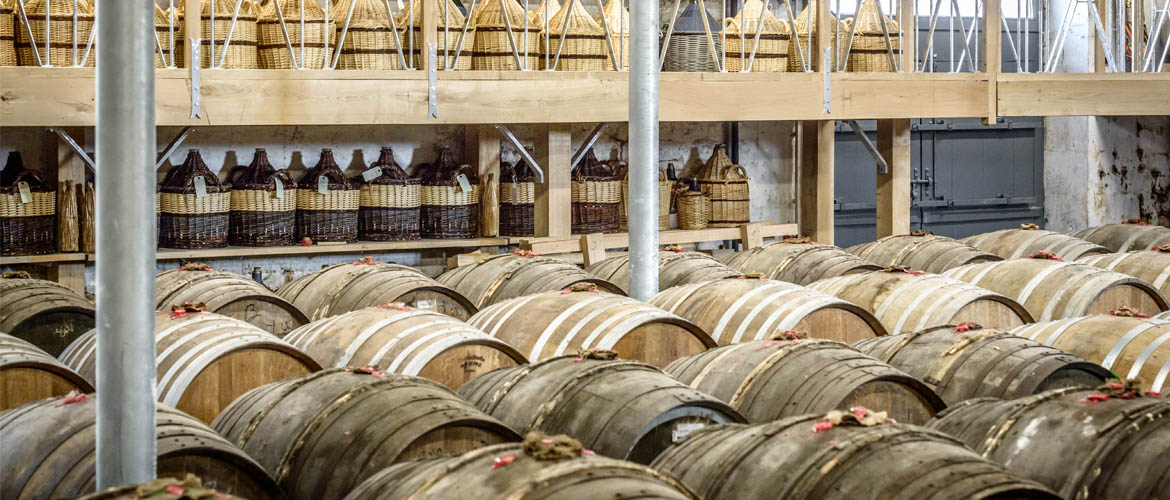 Grosperrin
---
Grosperrin shares a unique and quite exceptional history with the Cognac region.
And yet, Jean Grosperrin's arrival in Cognac in the early 1990's was far from inevitable. The summer farm worker, shepherd and sheep shearer became a distiller in 1981. With his three pot stills he traveled from distillery to distillery to distill fruit in the winter season.
In 1991 he answered a job advert and left for Cognac. The following year he became a cognac broker. In 1992, Jean's job took him to small distillers in the most remote parts of the cognac appellation in search of the rarest batches.
In 1999, frustrated at seeing truly special batches disappearing into massive blends, Jean bought a few casks of old cognac, which his family bottled on a small scale. And for the first time ever in Cognac, he told the story behind each of the batches and stated their age on the bottle… and thus Grosperrin Cognac was born.
When his father Jean retired in 2004, Guilhem took over the company with a passionate desire to reveal the intrinsic spirit of Charente heritage, which became his motto. Building stocks, he enhanced the cellar collections with selections of truly exceptional cognacs inherited by families or by groups who alone were privy to the contents.
But selection was only the first step. Feeling the need to express the terroir of origin, something which is often neglected to accommodate storage constraints, Guilhem decided to take over of some or all of theaging process with respect for their individual history. He selected parcels and entered into contracts with vine growers. Guilhem set off to find importers outside France, thereby building a network of cognac lovers and collectors.
In 2012 Maison Grosperrin moved into its 19th-century cellars on the quays of the Charente in a quest to replicate the ageing conditions for which the first merchant-growers, pioneers of the appellation, were famous.
In 2013 Axelle Grosperrin joined the family venture as brand representative for the growing number of visitors from all over the world who were coming to Saintes.
In the Grosperrin cognac cellars, each batch – through the immediacy of each vintage, carefully selected and aged – has become the living testimony of a terroir and a family history.
Website : cognac-grosperrin.com
---
Categories : Cognac, Nouvelle-Aquitaine